Timko Repair Depot  will maintain and repair your trains, equipment and accessories for a great layout.
We are an authorized service center for both Lionel and Mike's Train House.
Flywheel Coasting Motors for aging diesels....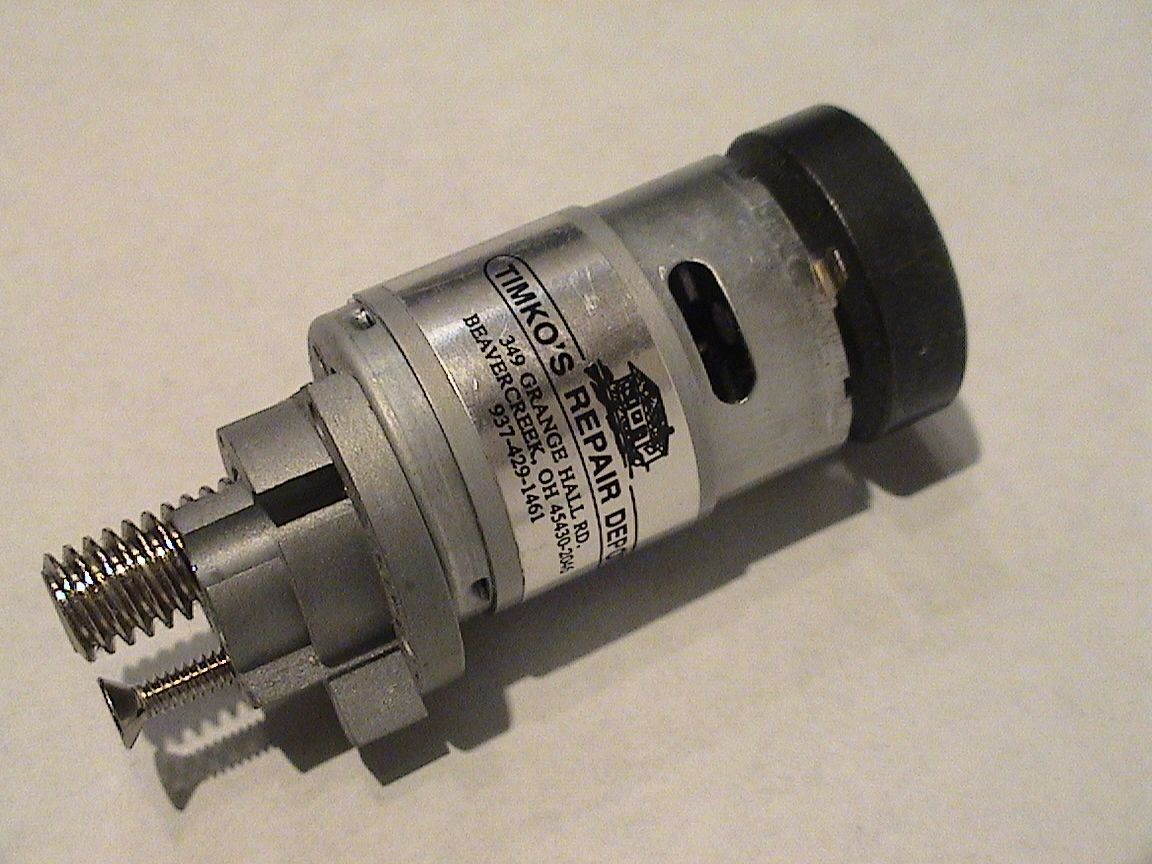 TRD installs motors into engines without flywheels, giving your locomotive the best pulling power available for adding more cars to your consist. 
Our flywheel motors, gears and mounts are a direct replacement for older Williams and Weaver diesel locomotives. They will give your diesel engine the smooth running and stopping features you have been looking for in a great operating train. These flywheel motors will fit William's F7, FM Trainmaster, SD45, Alco Pa, E60, FP45, GG1 and Shark. They will also fit Weavers E8 and O scale GG1 (five stripe). 
American Flyer Flywheel Replacement Motors....


These flywheel motors have our own manufactured mounts that will fit right into your steamer without modifying or changing your engine. It can be restored to it's original design at any time.
Just replace the existing motor with one of our motors. Install an electronic reversing unit or a rectifier on the original reversing unit to change the current from AC to DC. Our motors use a steel worm gear instead of brass for better wear resistance. And your steamer will run smoother and quieter, pulling more cars than ever.
Professional installation is available. Just pack your engine securely and send it to us. We will be happy to assist you in anyway possible to make your locomotive run better.
Mail orders are our speciality. Remember we have over 25+ years professional service experience in O gauge and S gauge trains and equipment.