We offer a list of numerous services to keep your trains running in maximum condition.
Service and Repair...


TRD services and repairs most brands of engines, transformers, operating cars and accessories.

We are an authorized service center for both Lionel and Mike's Train House.

Remember we have professional and expert repair service experience in O gauge and S gauge trains and equipment.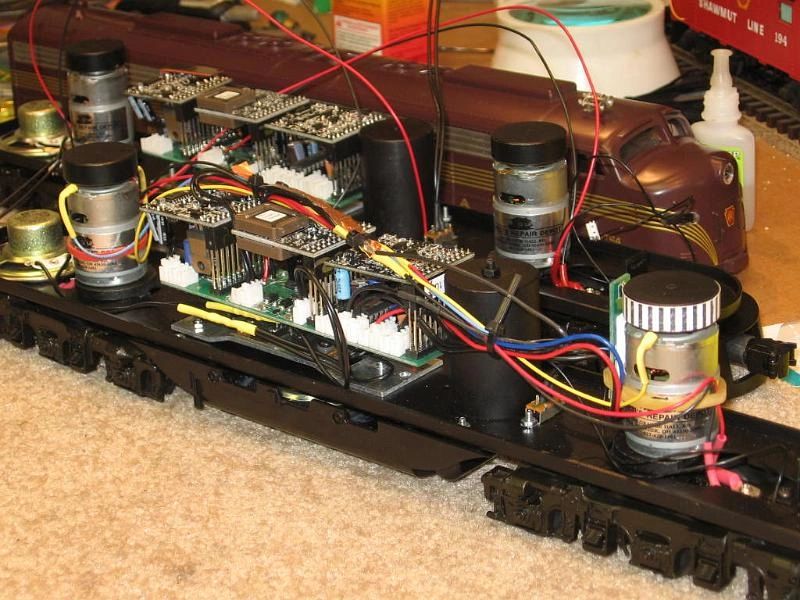 Sound Systems....

TRD will upgrade your current engine with MTH DCS Proto 2 for more realistic sounds that are applicable for that particular engine.

These units are only used on DC motored engines.  TRD also installs TMCC cruise or conventional systems for AC or DC motored engines.
 
Additional Essentials...


Reversing Units for most DC can motors
Traction tires for your locomotive to improve pulling power
Smoke pellets and liquid smoke
BCR batteries for Proto 1 and Proto 2 MTH engines
Rubber Roadbed for American Flyer Track